pies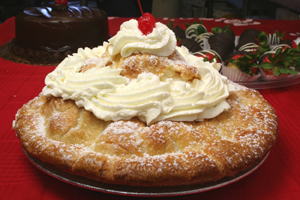 The original home of the apple cream pie! Try one today and remember why you fell in love with it in the first place.
Using only 100% whipped cream, our variety of cream pies are light, fluffy and delicious.
We also specialize in custard, apple, blueberry, pecan, ricotta and many other flavors. Come in today to try them all.
*Sugar free apple and blueberry pies are also available.